Everything is possible. Humanly, personally, professionally. For overall success and fulfilment. I show you how.
My mission is to help people discover paths where they have not yet seen any themselves.
I particularly support women in doing so.
To walk through our lives even more visible, self-confident, successful, and satisfied and not only to fulfil roles, but to take on the main role in our own life again.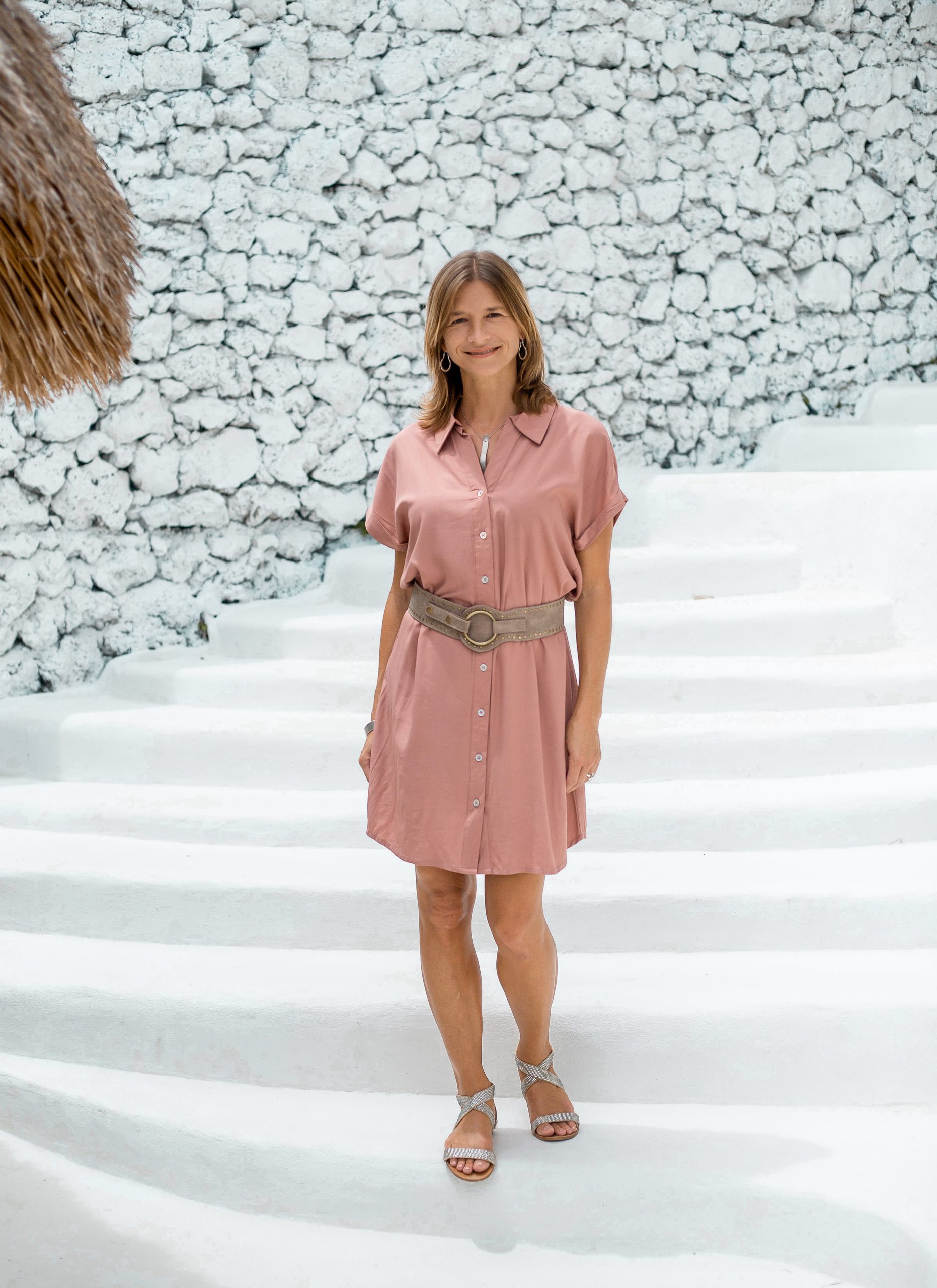 Andrea Wirsum
Graduate in business administration, coach, speaker and trainer
10 years of experience in marketing and sales for international companies and premium brands in various sectors as well as 10 years of self-employment as a trainer and coach for Engel & Völkers, the market leader in the real estate industry, and for clients from the gastronomy, hotel, leisure, and tourism sectors.
Accompanied more than 1,500 different career changers into self-employment and equipped them with all the necessary skills, motivation, and self-confidence to master their new challenges with success and enjoyment.
Hundreds of times, making the best out of the most difficult situations without further ado as well as realising ideas and life concepts: from the childhood dream of living in Spain, to the wonderful Bali as a way out of an unfortunate crisis, to the birth of her daughter – even though all experts assured that it was impossible.
"Andrea is very charismatic and has great empathy that immediately spills over to everyone around her. She is the kind of person you want to have close to you."
"Andrea is the smartest, most positive and engaging person you will ever meet. She is results-oriented, very detailed and always on the ball."
René Lönngren, Founder of Le Cool
"Andrea has not only given me the tools to learn and overcome my fears. She was also always there when I had to face something and lacked courage. A person who instils confidence from the first minute".
Andrea Wirsum
Coach | Consultant | Trainer
Ibiza – Berlin – World